Right In Your Own Backyard
Islands Look Great on Postcards but Being There is Better
There are many things that look good but are more enjoyable in person. Delta Hawaii is just such a place, in the historic town of Pittsburg, CA. It is a community of thoughtfully arranged manufactured homes along shaded tree-lined streets, and it's active from the community clubhouse to the outdoor pool.
Viewing photos of the Delta Hawaii homes and landscaped neighborhood is fine but experiencing it in person is unbeatable. See for yourself the spacious living and dining rooms with state-of-the-art kitchens and low maintenance exteriors that make life casual and enjoyable. Yes, seeing is believing, and speaking of seeing, you really should make a day to be on an unusual island, an experience you won't find on a postcard.
Angel Island State Park in the middle of the San Francisco Bay
Sitting in the middle of the San Francisco Bay, Angel Island State Park is the second largest island in area in the bay.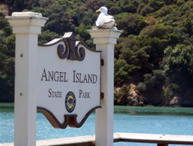 The island is so large that on a clear day, Sonoma and Napa can be seen from the north side of the island; San Jose can be seen from the south side of the island. The highest point on the island is Mount Caroline Livermore at 788 feet high.
You can easily catch a ferry ride from San Francisco or Tiburon and experience Angel Island State Park, one of the most beautiful and historically rich islands in the San Francisco Bay.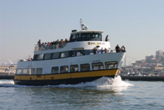 Considered a truly a hidden gem for fun, adventure, and excellent American history background. Riding on one of our open-air trams you'll enjoy breathtaking views of the bay area, San Francisco skyline, Golden Gate Bridge, Bay Bridge, Richmond Bridge, Tiburon, San Francisco, and the bay. There's a well-crafted history about island's Civil War buildings and the Immigration Station.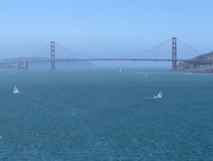 Bay Area Segway Tours
You'll glide around Angel Island on the coolest machine in the world while their Segway tour guides lead you on a fun and informative journey around Angel Island.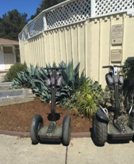 The Segway tour will provide you with informative, historical, and current day information about the fascinating history of Angel Island through a sampling of fascinating stories that you wouldn't imagine took place here. You probably didn't know that a Nike Missile site was decommissioned as soon it was installed at the end of the Cold War. Nike Missiles were intended intercept incoming Russian bombs. At the end of WWII 57,000 men were processed through East Garrison a major return depot for returning WWII soldiers. Prisoners from WWII were also detained there for a short time. Each Segway tour begins with an orientation session, and riding a Segway is intuitive and easy to learn. No previous experience required.
Tram Tours
Enjoy the amazing views offered by the open-air tram tour. While you ride around the island, an audio recording offers historical and current day information about various sites on the Island. The tram stops at Battery Ledyard, one of the best photo opportunities in the bay area. The backdrop is the entire skyline of San Francisco, Alcatraz, and The Golden Gate Bridge.

Angel Island is often considered the "less famous" Alcatraz, meaning it's less crowded and less expensive than its counterpart. It's also considered the "one-stop-shop" of day trip getaways. You'll have access to historical tours, hiking, biking and a cafe by the water. This island has it all, and you can cover most of it in a day.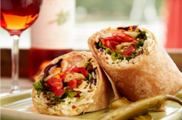 Be sure to see the Immigration Station either by tram or take a breezy 20-minute walk. Often called the "Ellis Island of the West," Angel Island served as the West Coast holding place for immigrants seeking citizenship in our country. Although many of the original buildings were destroyed in a 1940 fire, they were replaced with educational monuments.  These days Angel Island Immigration Station Foundation raises awareness of the experience of immigration. The Foundation collects and preserves the stories and personal journeys of thousands of immigrants and shares them with visitors through education initiatives and public programs.

Following this trip back in time, you can experience a natural journey up North Ridge Trail which is well marked, full of stunning vistas, and moderately easy (about an hour to reach the top of Mt. Livermore). At the summit, sit at a picnic table to enjoy 360-degree views of the San Francisco Bay.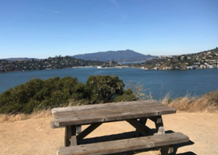 After a scenic 45-minute climb down the other side of the mountain, on Fire Road Trail, refresh with a quick lemonade at the waterfront Angel Island Cafe for large portions of sandwiches, salads and Hog Island Oysters. They often feature live music from local bands on the weekends. Then catch the ferry and get back in the city in less than an hour.
See it. Believe it. Own it.
Delta Hawaii offers residents the unique blend of low maintenance, low cost, comfort, and the perfect match for today's active adult homebuyers.
In a 55+ time of life this is worry-free living. One big difference is a land lease—you lease the property and own the home. Traditional property taxes on the home site are replaced by an affordable monthly land lease fee. That's freedom of mind.
Delta Hawaii is not only designed as a lovely community, it was also designed to be ideally located near great shopping, medical facilities, great dining spots, golf courses, historic sites, hospitals, and houses of worship— and Angel Island is merely one of many venues you can partake. Don't settle for a postcard view, call us today and see for yourself.
875 Stoneman Avenue, Pittsburg, CA 94565   925-439-9010