A Colorful Life for 55+ living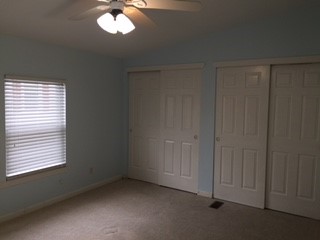 Choosing paint colors that impact home values
 Life can be colorful at Delta Hawaii; a Northern California 55+ community. Distinctively designed homes and a gracious environment are actually affordable here at our 55+ community that provides the utmost in value, nestled on shaded tree-lined streets and only 45 minutes north of San Francisco in historic Pittsburg, California.
We offer three home models with two or three bedrooms, 2 baths, spacious living and dining rooms, beautifully appointed kitchens and low-maintenance exteriors. Some include front porches, breakfast rooms, fireplaces, and garages. There are so many possibilities for personalizing your new home! And, we are close to amenities, entertainment, restaurants, shopping, marinas, and more. Delta Hawaii enjoys unmatched popularity with active adults–easy living in an idyllic environment. The very best lifestyle at the very best value!
A few points about image
Even in a first-rate living environment like Delta Hawaii, there are a few things to consider. Paint colors in your home are among the top considerations.
Choosing paint colors actually do impact home values. So, it's more than just that the color meets the eyes. Your first concern of course, is to select colors that you enjoy and feel work right visually. Although people rarely leave Delta Hawaii, it does happen, so selecting your interior paint colors is crucial.
A Zillow analysis of more than 32,000 photos from residential properties found that specific colors can either boost or lower a home's value. The age of the home, the date of the transaction and location were compared to the sale prices of homes with white walls versus those with more colorful paint.
Color, it turns out, makes a big impact on the home owner and if the home is ever up for sale, paint color can serve as a powerful advantage for added value.
Studies show that certain colors can put off buyers, especially the application of darker colors.
Some paint manufacturers now offer online tools to upload your photos and apply different paint shades to the rooms. Check out Sherwin-Williams or Glidden for paint sample websites.
Blue is among the most appetizing color for kitchens. In 2016, yellow kitchens sold for $1,300 more. But in 2017, the preferences have shifted to light blue to soft gray-blue kitchens, which earn you a premium.
Blue has always been considered a calming color. Perhaps that's why buyers prefer bedrooms painted in these cool shades. This year's favorite blue shades are light cerulean to cadet blue. Bedrooms painted with these tints receive a premium value.
The overarching advantage is in the bathroom, where blue or purple hues are superbly received.
Colors and room combinations that had the biggest negative impact:
Blue living room
Yellow kitchen
Medium brown, taupe or stucco home exterior
Red dining room
White bathroom
Come to Delta Hawaii and paint the future life you desire.
Our team of well versed sales people are very proud to show off the beauty and value here at Delta Hawaii. They do not use high pressure sales tactics…not at all. The homes and environment speak for themselves. Our sales people are more like tour guides who will help you look at the best match for you. You'll meet some of the residents who will gladly speak candidly about life here. You will learn more about real estate values here and in the area as well.
Don't miss this chance to find the creative value that is truly unique. Call our office today. You'll be glad you did.
875 Stoneman Avenue   Pittsburg, CA 94565   925-439-9010