Delta Hawaii and a historical past
Right in Your Own Backyard:
Delta Hawaii and a Historical Past
Delta Hawaii in Pittsburg, California a 55+ lifestyle community surrounded by experiences and attractions.  At Delta Hawaii, you can own a home and lease your home site affordability. The visual characteristics of this 55+ community, the functionality and durability of the homes at Delta Hawaii in Pittsburg, are nothing less than a major commitment to living well. Delta Hawaii 55+ community is located nearby to a host of points of interest.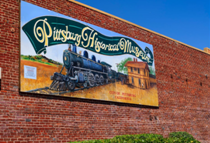 Welcome to the Pittsburg Historical Museum.
Located in the former Pittsburg Post Dispatch building in Old Town Pittsburg, in the heart of the redeveloped downtown area sits a gem: The Pittsburg Historical Museum. The founders of the Pittsburg Historical Society likely didn't envision the grand museum it is today. This assemblage of people held a committed purpose, to preserve the history of Pittsburg, and wanted upcoming generations to know about its background in fishing, mining, ranching, canning, military, and the large industries that came for its location on the river, and railroads.

With no space of their own, they began exhibiting on a temporary basis in various places including the Junta house on Black Diamond Street. The group was finally recognized by the Pittsburg Chamber of Commerce in 1961, but still needed to locate a permanent space. They were able to obtain a former Chevron clubhouse that was moved to the edge of City Park near Railroad Avenue. Over the years their collection grew beyond the space capacity to hold it. In the 1990s they secured the closed Southern Pacific Railroad Depot. But on the eve before taking ownership, the building was completely destroyed by fire. The group began looking for other property. Then President Pat Firpo and then Curator Marti Aiello had their eye on the vacant Pittsburg Post Dispatch building. They worked with the Lesher family and purchased the building in 1997. Due to the age of the building (1926) originally constructed for Coast County Gas & Electric, the building remained unopened until it was retrofitted for earthquake stability through grants from the City of Pittsburgh, local businesses, and others contributors. The grand opening was held in 2003.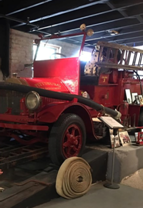 The museum provides bases for research.
Represents the community cultural commonwealth.
Invites public participation in programs.
Promotes civic pride and tourism.
Advances knowledge and nourishes the human spirit by preserving the past.
The museum hosts a well stocked collection of artifacts, a wide range of historical photos, and a well organized library of papers, maps and reference books. Of special interest to visitors are the Sports Hall of Fame Room, Family Room, Military Room, Bridal Room and Theater Room.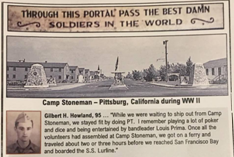 They have a fully equipped kitchen making it ideal for small business meetings. Also offered for sale are many items including afghans, mugs, books, t-shirts, jackets and sweatshirts. There's also Thursday Night Car Shows from 6pm to 8pm. This is history worth experiencing.
Living at Delta Hawaii you'll enjoy the best venue: coming home.
So many discerning 55+ homeowners already enjoy Delta Hawaii for its location, affordability, activities and beautiful homes. All which set Delta Hawaii apart from other 55+ active communities in northern California.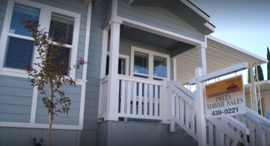 Delta Hawaii offers residents the unique blend of low maintenance, low cost, comfort, and the perfect match for today's active adult homebuyers.
In a 55+ time of life this is worry-free living. One big difference is a land lease—you lease the property and own the home. Traditional property taxes on the home site are replaced by an affordable monthly land lease fee. That's freedom of mind.
Call today and take that wonderful first to enhancing your life: 925-439-9010
875 Stoneman Avenue, Pittsburg, CA 94565