Delta Hawaii – In Your Backyard
Delta Hawaii – Play a few holes, take a tour, and enjoy a diamond mine.
Delta Hawaii is a beautifully designed community created expressly for those who expect the most of their active adult lifestyle. This is a community that offers 55+ homeowners true home values, an unrivaled location, affordability, and activities that distinguish it from other active adult communities in northern California.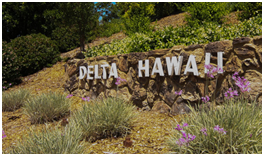 Located in the historic town of Pittsburg; Delta Hawaii is less than an hour's drive from San Francisco. You may be surprised, but California not only has seasons, it has alot of great attractions and places to go that are only a short drive away from Delta Hawaii. Here are few to take into consideration since they're right in your own backyard.
This course has been a favorite to Bay Area golfers. It's set at the base of Mount Diablo State Park. The rolling terrain provides spectacular vistas of this scenic region. The course design blends ample landing areas allowing for more play-ability, with intriguing green complexes that provide just the right amount of challenge.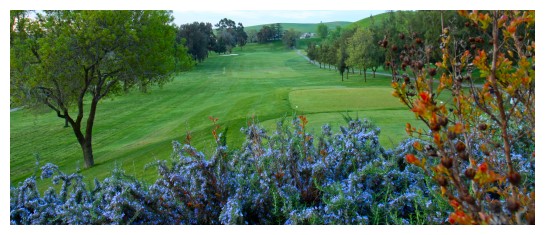 Retrieving the occasional wayward tee shot may prove a bit of an adventure, navigating Red Oaks, Cypress, and the Ponderosa Pine that hold their place in the rough areas. The greens fees are reasonable which make it a great value that beginners and scratch golfers will appreciate. This is a gem you should see and play.
San Francisco Love Tours
This tour travels the very steep and crooked Lombard Street. In addition you will visit neighborhoods such as the Mission, the Castro, and North Beach without worrying about parking. Venture down streets where other bigger bus tours can't go, and get in the loving spirit the City by the Bay. Love Tours is well known for showing you famous musicians' homes, think Janis and Jimi, while listening to classic 1960s songs because what else would you be listening to?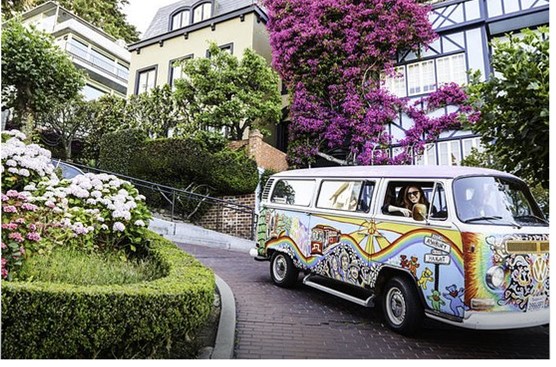 This "groovy" (yes I actually said groovy), San Francisco tour meets at Fisherman's Wharf. You will hop aboard a '70s-era VW bus, complete with shag carpet, beaded curtains, and hippie vibes. It's an intimate experience with lots of personalized attention. As you ride through San Francisco's colorful neighborhoods, the guide tells you about the city's history and culture. Learn about the city's past and present during this tour as you rock out to classic 1960s songs in between learning fun facts. The tour also stops at the Golden Gate Bridge for a photo stop of one of the world's most famous bridges and ends back at Fisherman's Wharf.
Black Diamond Mines
The East Bay Regional Park District began acquiring land for Black Diamond Mines Regional Preserve in the early 1970s. Today, most of the mining district is within the park's nearly 6,096 acres. The area is ideal for hiking, picnicking and nature study. Naturalists conduct a variety of programs relating the preserve's natural and historic resources. Standing in an original building, you will view the remnants of the past and the wonders of the park. The Sidney Flat Visitor Center contains displays of photographs and artifacts from the 1800s and early 1900s. Admission is free.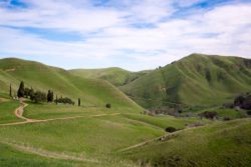 The Great House Visitor Center is located in an underground chamber excavated in the mid-1920s. View the workings of a 20th-century sand mine and learn about the lives of 19th-century coal and 20th-century sand miners. The center, for instance,  contains displays, photographs, and artifacts related to the park's coal and sand mining eras.
Lands End
Don't confuse the name with the retailer. This is a physical place that is a must see. Set at the northwestern corner of San Francisco, there is wild and windy trail with stunning views at every turn.  Lands End trails wind their way around rocky cliffs above the ocean, moving through shady stands of cypress and eucalyptus and emerging on to spectacular views of the shore, headlands, and Golden Gate.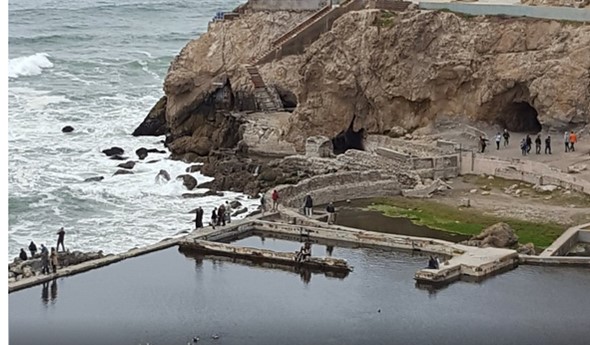 A trip down the trail is also a journey through the history of Lands End, offering glimpses of the past at every turn.
An adventurous few days
So you had an adventurous few days and now it's back to the ultimate adventure—living in the luxury and peace of Delta Hawaii. It offers a great combination of affordable, low maintenance homes, serene surroundings, abundant activities and a delightful California climate. If this is the kind of lifestyle you've always dreamed of, come say "aloha" and you'll immediately sense that you belong.

Living a freeing lifestyle is always an adventure
New home models include two or three bedrooms, 2 baths, spacious living and dining rooms, beautifully appointed kitchens and low-maintenance exteriors. For instance, some include friendly front porches, breakfast rooms, fireplaces, and garages. There are so many possibilities for personalizing your new home!
Close to amenities, entertainment, restaurants, shopping, marinas, and more, you can see why Delta Hawaii enjoys unrivaled popularity with active adults. It provides easy living in an idyllic environment: the very best lifestyle at the very best value. Follow up with us today. Find out what you might discover!
875 Stoneman Avenue, Pittsburg, CA 94565 925-439-9010