Delta Hawaii In Your Own Backyard
Campos Family Vineyards in Byron, CA
Campos Family Vineyards is an exquisite family-friendly vineyard and event destination located on 44 lovely acres complete with tasting room, event center and concert venue. The Campos Family Vineyards yields exceptional wines. The family itself serves as a good steward for the property which provides a peaceful, relaxing environment that brings families and the community together.
Planning a visit to Campos Family Vineyards will pay off in enjoyment. With all of the charm of Napa, Campos Family Vineyards is truly a hidden gem with easy access to Delta Hawaii. Enjoy the splendor of this unique destination getaway. It has striking landscape and glorious sunsets!
A testimonial from a regular to Campos put it this way: "I've been going to Campos for a couple of years now! It's a beautiful winery and vineyard. The grounds are well maintained, they have a beautiful tasting room that was recently remodeled and updated! They have a huge indoor event center that can accommodate several hundreds of people from wine events to church on Sunday! They have great concerts and music events throughout the year! Everything from headliners to wonderful local talent! The owners are the best…warm, kind, friendly people that make you feel like the place is yours! If you're looking for a great place to try some new wines or enjoy yourselves with family and friends, this is the place."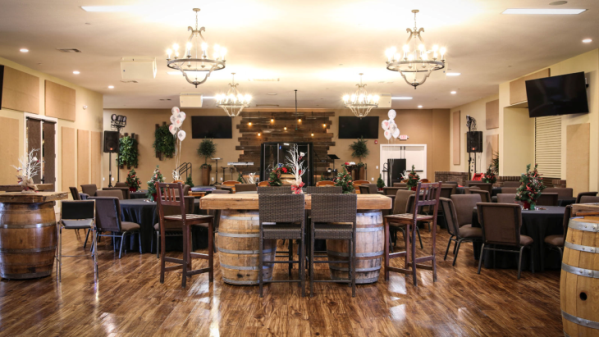 They even have shuttles to take you from the parking area to the venue so you don't have to walk. It's a beautiful property that's not on the typical wine tour, but definitely worth a visit. It definitely needs to get on your Delta Hawaii To-Do list.