Delta Hawaii; that's Living!
Here in Pittsburg, California, 55+ living is easy!
Delta Hawaii in Pittsburg, California; life at its best surrounded by so many wonderful experiences.
At Delta Hawaii in Pittsburg California you can own a home on a leased home site, affordability, and not have to compromise on total quality. The demand for private land lease communities offering low-maintenance manufactured homes for 55+ adults is growing every year, and Delta Hawaii is just the solution for you.  Distinctive homes and a 55+ community unrivaled in excellence is waiting for you. Delta Hawaii is truly unique and lives up to its name in every aspect. The Delta Hawaii 55+ community in Pittsburg, California is located near many events, and points of interest that entertain, relax and provide educational experiences. As part of our ongoing get acquainted with the points of interest in your own backyard, here is a unique experience right in Antioch.
Dow Wetlands Wildlife Habitat Preserve
Here you'll find a serine spot made up of 471 acres of undeveloped land. There are acres of freshwater, a brackish tidal marsh, freshwater ponds, open water, mudflats, uplands and grasslands.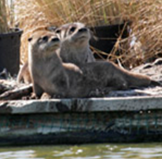 There is an amazing 30-acre beaver pond, home to river otters, minks, beavers and water birds. Throughout the marshlands, beavers have carved out waterways allowing them to transport food and building materials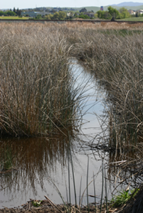 The Dow Wetlands is the home to many endangered wildlife and plant species; over 130 species of birds have been sighted within the preserve. Two threatened bird species, the Black Shouldered Kites and the Northern Harrier live in the Wetlands. Antioch Marina and Dow Wetlands Preserve form a 5.5 miles of a lightly trafficked loop trail that features a river and is good for all skill levels.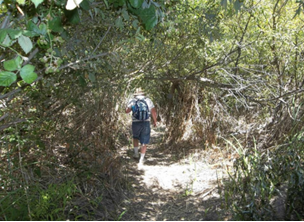 The trail offers a number of activity options and is accessible year-round. You can even walk your dog on this trail.
Native species in the form of trees, shrubs and wildflowers are planted yearly. A windmill pumps water to native oak trees and a bird forage field yields crops of sunflowers, barley, and corn to attract additional wildlife.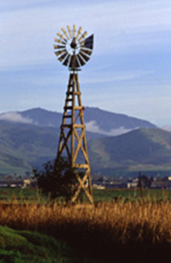 Habitat enhancement, wildlife monitoring, and nesting site improvements for migrating birds are attended to annually. A viewing platform is available to Kestrel birdhouses, and raptor platforms. Area road improvements, docks, and recycle water irrigation systems are ongoing team efforts.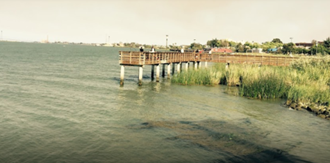 The Dow Company purchased the land from the U.S. Steel Corporation in 1989 as an environmental buffer zone.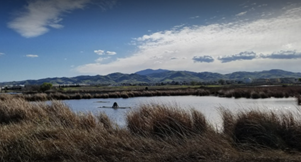 Strategic Partners
The Dow program is an award-winner thanks to partnerships with several local organizations:
Lindsay Wildlife Museum: Volunteers serve as docents each year to explore the wetlands, and teach about earth and water science.
Members of The Earth Team are students who have a passion for the environment. Several times each year, these teens spend time at the wetlands doing work – trash clean-up, weeding, planting, and more.
Los Medanos College: Chemistry and environmental sciences classes use the wetlands as their outdoor laboratory. They study water quality, soil nutrients, plants and animals – all in their own "backyard."
This wildlife preserve stretches along a scenic area of land on the San Joaquin River. With easy walking trails, ponds, tidal wetlands and marsh areas, this is a great place to walk without exerting too much effort. At the ponds you will find benches and viewing decks for watching the wildlife. See birds, beavers, otters, turtles and more. There are a few picnic benches available. Do not forget to take plenty of water a hat, sun block and a something eat.
What some visitors have said:
"It's been a while since I visited on my bicycle early morning to this beautiful place. It gives you wonderful morning smells and to see a little wild life here and there!"
"Many birds live in the wetlands and can be seen from the paved walkway."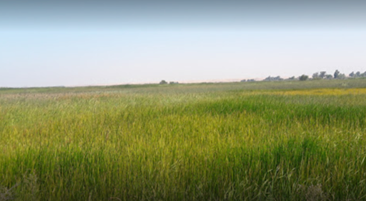 "This is a great getaway spot right next to downtown Antioch; a great quiet refuge from city life, filled with birds and other wildlife and an easy flat walk through the park like preserve."
You don't want to miss experiencing this unique gem of a spot.
A well thought-out lifestyle
It's quite interesting that home owners at Delta Hawaii 55+ community enjoy a true sense of beauty and well thought lifestyle. Particularly valuable is the community's location which places you near all kinds of interesting venues. The Dow Wetlands Wildlife Habitat Preserve is merely one of many ways to explore and enhance your life without having to travel long distances.
Extraordinary cost savings have been factored into the floor plan functionality and durability of homes at Delta Hawaii in Pittsburg, California. It's essentially a worry-free environment. The key advantage is a land lease. Rather than purchasing a building lot and high pre-construction costs, you lease the property and own the home. Traditional property taxes on the home site are replaced by a comfortably affordable monthly land lease fee. That's an in your pocket benefit.
Everything to enhance freedom of living.
So many discerning 55+ homeowners are enjoying Delta Hawaii's unrivaled location, affordability, activities and beautiful homes with convenience, low maintenance and comfort; the perfect match for today's active adult 55+ home buyers.
You can start today with this new home for sale:
238 Aloha Way, Pittsburg. CA 94565
Square Footage: 24 X 60 Bedrooms: 2 Baths: 2 Bedrooms, 55+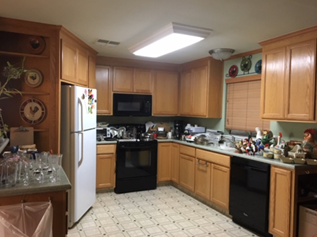 Available right now for only $120,000
Call today and take that wonderful first step to enhancing your life:
925-439-9010
875 Stoneman Avenue, Pittsburg, CA 94565