An Independent Bookstore and More
Enjoying a more Literary Delta Hawaii: The Railroad Book Depot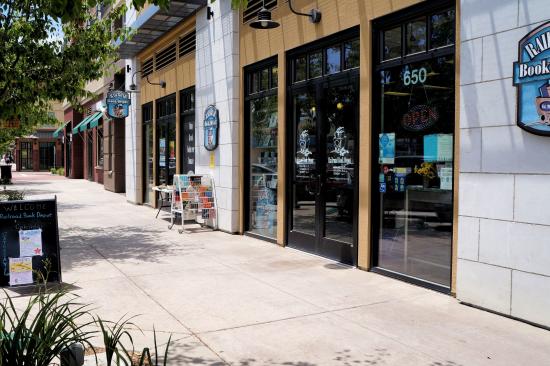 Literacy & Visual Performing Arts: Things to do in the Pittsburg, CA area
Right in your own backyard is the Railroad Book Depot, Pittsburg's only independent bookstore. The Railroad Book Depot offers a free, new, and used books, as well as sports apparel, gifts, local interest items. They also offer free wi-fi and seating for readers.
Railroad Book Depot also hosts events,  has book clubs, poetry readings, book signings, movie nights, and other events for kids and adults. Could be a good match for residents to consider for local volunteering opportunities, shopping, or attending events. All profits from bookstore sales are directed back into the community to support literacy programs.
Take a look before you go
They also post all events their website, www.rrbookdepot.com and social media pages. Tri Delta Bus Passes and tickets to some local events can be purchased at the front desk, and there is a City Water Bill Payment Kiosk open seven days a week for your convenience.
Railroad Book Depot is owned and operated by the Pittsburg Arts and Community Foundation, in support of its mission to promote literacy and visual and performing arts.
Delta Hawaii: Where Great Literary Lifestyles Live
Of course, you might just want to curl up at home with a good book. So bring one back home, and what better place to do that than living in Delta Hawaii, Pittsburg California. It's exactly what so many savvy 55+ homeowners already do. The location is unrivaled, affordable, with activities, and low maintenance.
Delta Hawaii 55+ Community: A location to write about
Less than an hour's drive from bustling San Francisco, Delta Hawaii provides residents with the perfect blend of tranquility, convenience, and comfort demanded by today's active adult homebuyers. Its tree-lined streets are accented by majestic palms, reminiscent of a tropical Hawaiian paradise. Definitely, a place to find a good read, and to write your friends and family about.