5 Ways to Lighten Your Daily Life
When you look up the definition of the word, delta, there's one that stands out and is perfect for Delta Hawaii: "variation of a variable or function." Delta Hawaii offers just that—variable life-enhancing functions that are meaningful. Here are merely five to enjoy:
From the variety of amenities to its desirable location in Pittsburg, California, there are many benefits of living in our 55+ community. It provides an attractive option for empty-nesters, retirees, and even pre-retirees who want to live an active and low-maintenance, low overhead land lease lifestyle. In other words, you don't have to be retired to enjoy a more carefree life.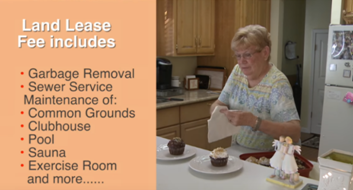 Like-Minded People
With ownership limited to the 55 and over age group, you'll be surrounded by like-minded people that share similar interests, making it easy to enjoy new friendships. The age group also means peace and quiet when you want it. A visit to the pool for instance, will be void of  jumping, running and splashing children or overactive teenagers disturbing the environment.
A Lifestyle That's Active
Delta Hawaii 55+ community is perfect for adults who remain active because our amenities and grounds emphasize activity and fitness, designed to keep homeowners active, mentally and physically.
Convenient Location
Being close to amenities, marinas, and more, it's easy to see why Delta Hawaii enjoys unrivaled popularity with active adults. It provides easy living in a picturesque environment. The very best lifestyle at the very best value in northern California. Located in the historic town of Pittsburg, which is less than an hour's drive from San Francisco.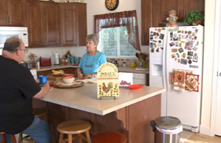 Enjoy life in and out of a distinctive Delta Hawaii 55+ home
Low-Maintenance Living
Delta Hawaii is a private land lease community comprised of low maintenance manufactured homes with well-designed visual characteristics, floor plan functionality and durability. This offers home buyers extraordinary cost savings in a worry-free living environment. A land lease is quite basic: rather than purchase a building lot and the high cost, high stress of construction costs, you lease the property and purchase the home.  What's more, traditional property taxes on the home site are replaced by a comfortably affordable monthly land lease fee.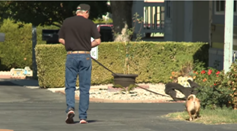 Sense of Community
The sense of community is one of the most highly enjoyed aspects of living in a 55+ community. Studies have shown that having a sense of community greatly impacts a person's well-being and quality of life. Neighbors build lasting friendships.
This is your time to own
Delta Hawaii is currently offering a home for sale.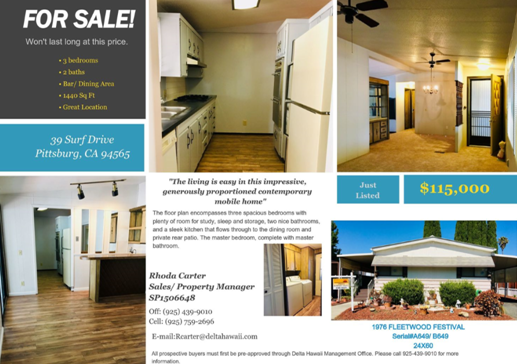 Square Footage 1440 sq ft   3 Bedrooms: 3   2 Baths: 2   $115,000
Call us today 925-439-9010