How Energy Efficient is My New Home?
Ask The Expert Video Series
In this informative video, Brian Temple President of The Temple Companies, offers background on the energy efficiency of the manufactured homes in their communities.
Energy Star: Making it Simple
Saving Energy Saves Money
Energy efficient homes are a proven, positive choice for home buyers. Our Energy Star homes use less energy for heating and cooling when compared with Standard build homes.  This difference lowers your utility costs. Energy Star rated homes must meet guidelines for energy efficiency set by the U.S. Environmental Protection Agency.
Video
Learn the facts about how The Temple Companies builds significant energy efficiency into the actual construction of their homes. For instance, you'll see:
Different kinds of insulation are used in walls and ceilings.
Why the wall framing is different than standard on-site built homes.
 Energy Star makes such an important difference.
How you'll save money while keeping warm and cool in season.
ASK THE EXPERT: How Energy Efficent is my new Manufactured Home? from The Temple Companies on Vimeo.
VIDEO EXCERPT
One of our primary goals in the development of each of our communities is to provide an affordable way of life without the strain of high utility costs. To achieve this standard all of our homes meet the Energy Star standard for home efficiency.

One of the ways we do this is to design all the homes with 2×6 exterior wall construction. Unlike the usual 2×4 construction typical of many home builders. Because the walls are thicker we can add more insulation. For example, the insulation in the ceilings is R-38 and R-19 in the exterior walls. These insulations will help keep your home warm in the winter and cool in the summer.

Also, on the bottom of each home is a steel frame protected by a vapor barrier and insulated with R-27 which is then covered with a sub floor before the finished floors are installed. This extra attention to detail assures you of having a weather-tight home where you can be comfortable in any climate and where your utility bills will be easily manageable.
Building Our Communities
There's ample evidence to support the fact that Temple Companies manufactured homes are models of energy efficiency. Because Temple manufactured homes are constructed in a controlled factory environment along with optimal insulation layout, they are more air-tight than their site-built counterparts.
These traits are part and parcel of The Temple Companies commitment to further reduce month-to-month energy costs along with the many other low-coast living features of their lifestyle communities.
Temple Companies manufactured homes are at least 15% more energy efficient than homes built to the 2006 International Residential Code (IRC), and include additional energy-saving features that typically make them 20–30% more efficient than standard homes. Energy-efficient features of Energy Star certified Temple Companies new homes keep out excessive heat, cold, and noise, and ensure consistent temperatures between and across rooms-making our home designs more comfortable to live in.
So what exactly is ENERGY STAR®?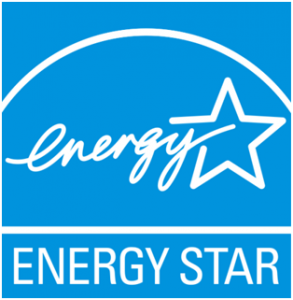 It's the government-backed symbol for energy efficiency, providing simple, credible, and unbiased information that consumers and businesses rely on to make well-informed energy decisions. Thousands of industrial, commercial, utility, state, and local organizations seek to deliver cost-saving energy efficiency solutions. Ninety-percent of American households recognize the Energy Star symbol, making it one of the most widely recognized consumer symbols in the nation.  It has helped save American families and businesses more than $450 billion and over 3.5 trillion kilowatt-hours of electricity while also achieving broad emissions reductions.
Making an Environment Difference
Purchasing an Energy Star certified Temple Companies manufactured home shows that you are joining a group of people who decided to help the environment by reducing energy needs. These and other Temple Companies' well designed features will ensure that your manufactured home saves you money throughout its lifetime.
Better Performance
The Temple Companies energy-efficient built homes help ensure consistent temperatures between and across rooms, improved indoor air quality, and greater durability
Less expensive, compared to standard, site-built homes, our Energy Star-rated manufactured homes use less energy, resulting in lower utility bills
More consistent comfort instead of some rooms being draftier than others
Backed by the government. Energy Start Certified Manufactured Homes must meet strict EPA unlike site-built homes, which are only subject to local government oversight.
When considering what your dream home should be, start by visiting any of the Temple Companies communities.