How to live a lifestyle of true freedom
Someone once said that anytime we find success we are standing on the shoulders of those who came before us. Well, in a true sense, those who enjoy life here at Delta Hawaii are standing on the shoulders of the Temple family. Their vision, which goes back to 1955, has created something through the communities they have designed and built that is truly astounding. They didn't simply decide to create communities of beautiful manufactured homes, they saw beyond that. The real notion was to provide a way that people 55+ could live a unique life.

Here you'll find visual beauty and the beauty of living in freedom
Creating a new kind of opportunity people 55+
That became the driving motion for The Temple Companies. What could they do to actually provide opportunities for 55+, retired seniors, active seniors, and those who wanted to downsize?
Among others, Delta Hawaii is one of the answers to that question. They began by asking specifically what features would be most desirable to this segment of active adults? It wasn't long before they fulfilled their dream.
Living in a true sense of freedom
At Delta Hawaii, homeowners enjoy a practical freedom for numerous reasons. Among them are:
The superior construction of a manufactured home
Far less cost than a site-built home
Building homes in a controlled environment
Leasing a home site in the community
Full range of amenities
No upfront property costs
No big monthly mortgage payments
No real estate taxes
No association fees
Pay one easy lease fee monthly
No additional property costs whatsoever
Energy efficiency
Sell your home to anyone within the age guideline
Invest the money you'll save
Look at these bulleted features again. Can you imagine the level of lifestyle freedom this would provide you? It's simply a practical and smart way to live life. And after all, that's what we mean when we say, "lifestyle." People who have looked into condos, townhomes and single-family homes of all kinds, are amazed to discover Delta Hawaii. Living here, homebuyers can save money by leasing the land that their home sits on, while still owning their home.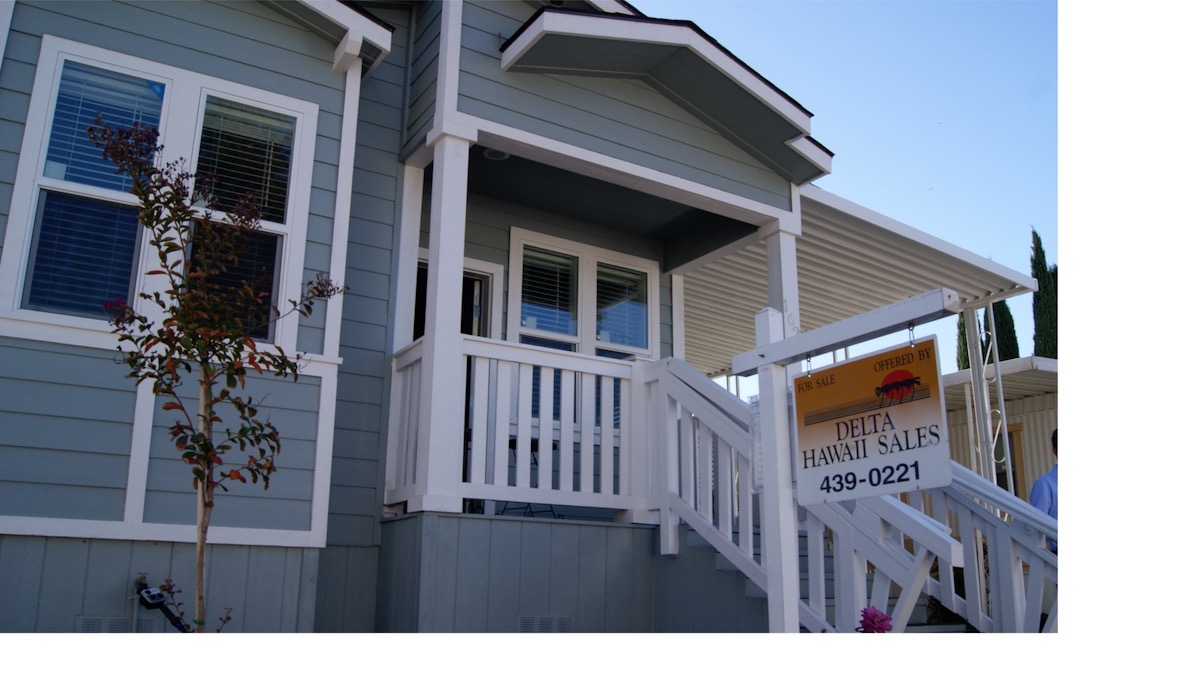 Land-lease, a unique and affordable way to freedom
The reality is that many seniors are on a fixed income, and are limited in their housing options. This applies to new homeowners and frankly, too many people in today's high cost of living. This is the reason why The Temple Companies developed the community in the first place. And it has succeeded beyond expectations. You can save significantly on the cost of the actual home you desire. Delta Hawaii offers a wide range of home designs that you can customize to fit your lifestyle.
Delta Hawaii is managed by The Temple Companies, not a typical Homeowners' Association which eliminate neighborhood politics that often arise through personalities.
So, how do you live a life of freedom?
Arrange for a visit today and learn all the benefits you'll enjoy as a homeowner here.