Livin' Life Wonderfully
Can life get any better than this! 
Living the 55+ lifestyle that is truly unique.
Our tall elms and pistachio trees surround you with an astonishing sense of quality and peaceful setting of this 55+ community. Expressly for those who demand the best in age-restricted living.
Pittsburg is the place to be. Less than an hour from San Francisco and California's fabled wine country. There are an abundance of places to see and enjoy.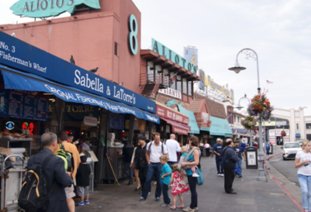 Delta Hawaii homes offer a great way to enjoy life
Beautifully designed home styles
Affordable to own
Low, low maintenance
Lush surroundings
Abundance of activities
No real estate taxes (yes you read that right)
All the benefits of a land lease
Enjoy that one of a kind, amazing California climate.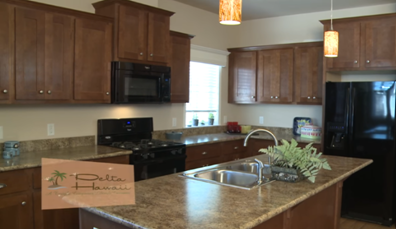 Every detail is carefully considered
A lifestyle of true freedom awaits you at Delta Hawaii. If these advantages are appealing to you, don't just read these words and look at the photos, you should be here and experience the uniqueness in person.
Living the 55+ lifestyle with premium support
Many people are not aware of the stunning advances in manufactured homes, and the kind of benefits they offer. It is not only in design choices, but the superb construction quality they provide. Delta Hawaii delivers all of them in their own gracious style.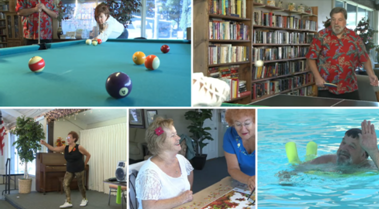 There's always something interesting to do with friends
Delta Hawaii offer a way to enjoy home ownership in a positive and carefree manner. It's known as land lease. A perfect choice that suits an increasingly popular number of 55+ active adults. And no wonder, because that means you lease your home site rather than buying the land. Spend more time enjoying yourself rather than worrying about how to make ends meet.
As if that were not enough of a benefit, you also enjoy the position of:
Not paying any real estate taxes on your leased home site
You are not subject to any association fees.
You pay one easy land lease fee each month
There are no additional property costs whatsoever
The result is you save many thousands of dollars by owning a home at Delta Hawaii in Pittsburg, California. Extra funds in your pocket adds to the opportunities to do other things.
More Ownership Advantages at Delta Hawaii, Like no Upfront Property Costs
A land lease offers the same rights as with an owned site. Plus, you'll also enjoy all the amenities, activities, and services of a conventional adult community, but you are not paying any upfront property costs.
Garbage removal
Sewer service
Maintenance of common grounds
Clubhouse
Pool and more
You simply cannot understand all the advantages you receive at Delta without stepping foot in this little paradise of your own. And that's exactly how our homeowners consider it.
Contact Delta Hawaii, in Pittsburg, California today. We have a first-class sales staff that is well seasoned in helping potential homeowners find just the right match and they do not apply sales techniques while you tour. Frankly they don't have to, the community sells itself.
Delta Hawaii,  Pittsburg, CA 94565   
925-439-9010
Contact us now while it's on your mind.