Now You Can Double Park
Now You Can Double Park, Right in Your Own Backyard.
Delta Hawaii is an outstanding 55+ community designed and built by the Temple Companies. They have designed the Delta Hawaii 55+ community with significant curb appeal with gently curving streets, an abundance of trees and have positioned homes for maximum effect. This, coupled with the Temple family's commitment to customer satisfaction, provides homeowners with an incomparable value in a home.
Located in historic Pittsburg, less than an hour's drive from bustling San Francisco, Delta Hawaii offers the perfect blend of convenience, and comfort, perfect for today's active adult home buyers. It also places you strategically close to events, shopping, entertainment venues, and many interesting attractions.  Here are two parks that will be of interest to you:
Riverview Park
Here you'll find a 4 acre community park that sits right along the water's edge of the Delta. There's a large picnic area with 5 picnic tables and a large BBQ pit at the western edge. It's a very private picnic area located above a lovely little cove. There are also 5 other picnic areas with BBQ pits that sit above the water's edge, all present breathtaking views of the Delta.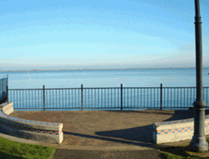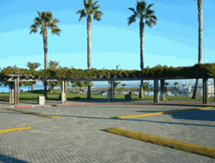 There is a cement walking trail that extends a half mile out on a jetty that is a very popular fishing spot for locals, especially during salmon season. Riverview Park also has a dock that extends 150 feet over the water and is also a popular fishing or viewing spot. Riverview Park is open from dawn till dusk and a gate at the entrance is locked 30 minutes after dusk. The Park is next to the old Pittsburg power plant; a great spot for the background in your photos.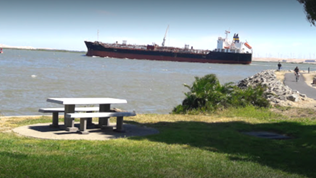 If there happens to be a ship going by you could to your photo selection, and it's not unusual to see a ship. Huge ships transit past this park on their way to Stockton or Sacramento.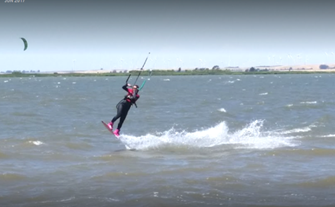 Riverview Park is one of the windiest places in the Delta. Located 12 miles upwind from Sherman Island at the confluence of the San Joaquin and Sacramento Deltas make for high winds and big waves. It's also an extreme kite-boarding area. This is a must see experience.
Contra Loma Regional Park
This is a 780 acre regional park in Costa County right in Antioch. It's part of the East Bay Regional Parks System and includes an 80 acre reservoir. The U.S. Bureau of Reclamation is updating its long-term plan for the Contra Loma Regional Park and the adjacent Antioch Community Park.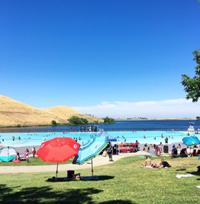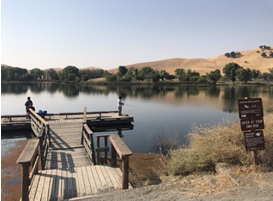 The reservoir, which is owned by the Contra Costa Water District (CCWD), is available for year-round fishing. It offers a lifeguarded swimming lagoon in the summertime. The swim lagoon has a sandy beach with restrooms and a concession stand. Shady picnic areas on a green lawn are accessible to the disabled.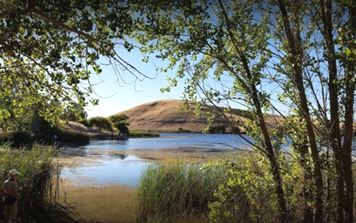 Fishing is also allowed, but requires an access permit which can be purchased at the park entry kiosk. The reservoir contains catfish, black and striped bass, bluegill, trout, and red-eared sunfish.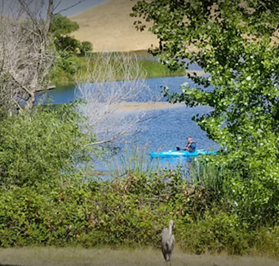 Year around hiking, biking, kayaking and nature studies are also available.
Delta Hawaii is here and we are looking forward to meeting you.
Here's a great opportunity to change your life for the better: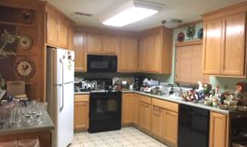 A great starter home is currently available at Delta Hawaii. 1,440 sq ft. with 2 bedrooms and 2 baths, only $120,000.
Don't delay. Call us today and enjoy a casual tour of what could be for you.
Delta Hawaii, Pittsburg. CA 94565  
925-439-9010