The Success Assassins in Life
Yes, you read that right: Success Assassins! They are the doubting, negative, we never did it that way before mental thoughts that we deal with.  They can be quite subtle. These negative, risk-averse thoughts attack our intentions to do what we desire. And they are always lurking about. See if any of these thoughts sound familiar.
Success Assassins push us to more wasted energy focused on complaining and negative thoughts.
Success Assassins lock us into managing circumstances rather than managing life growth.
Success Assassins help us confuse activity with accomplishment.
Success Assassins focus us on what other people have instead of focusing on the unique differentiation we have been given.
Success Assassins discourage us, so we'll retreat and settle for believing we are mediocre.
Success Assassins cause us to fear differentiation because that means we have to think more clearly and actually put effort into who we really are and live out that uniqueness.
Success Assassins push us to believe that there are too many important things that need attention so there's no time for ourselves and self-growth.
Success Assassins can be defeated by immediately dismissing them, and remembering your uniqueness, potential and of course being grateful for it.

Success is only a thought away.
Delta Hawaii 55, your defense against the success assassins.
Forget negative thoughts because you'll be too busy enjoying the style of living you have always wanted. Perhaps you thought you couldn't find that unique life. Well, you absolutely can!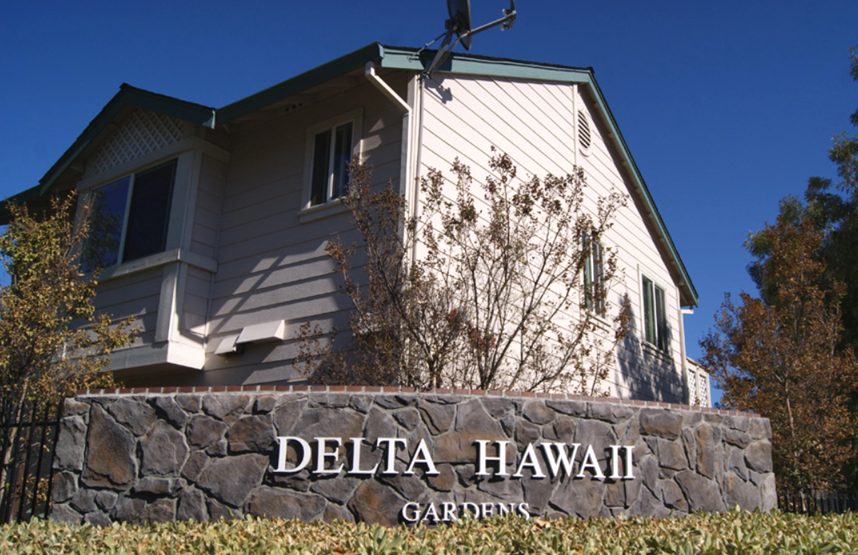 Life at Delta Hawaii 55 + is designed to sustain an environment of positively, tasteful design and style. You simply must see for yourself.  Close to amenities, entertainment, restaurants, shopping, marinas, and more. Styled living in an idyllic environment at the very best value.
875 Stoneman Avenue,  Pittsburg, CA 94565   925-439-9010