Walking not as basic as you might think
It's true that through this epidemic more and more people are working out at home and they are rediscovering walking. Yes, walking, not running, not jogging, but walking, the most natural action we have as humans. Walking has made a comeback and its benefits are undisputable. Most of us however, either through our jobs, interests or hobbies are spending tremendous amounts of time seated at computers.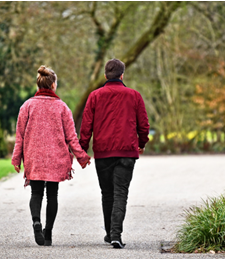 Walk, talk, and get healthy.
Because walking is such a natural action we can decide to start walking and not really do it correctly. I know, sounds odd. But I recently worked with a trainer to relieve an old sports injury that acted up. I mentioned I had just begun walking again which led to his tutoring me on the basics of walking. I responded half-jokingly, "Walking is the most basic thing we do as human beings, and you're telling me there's a wrong way to walk?" Here are a few highlights of what I was told.
Posture
Walk tall and straight, and do not let your back arch. Relax the head and neck.
Arm motion
Swinging your arms helps in propelling your body and helps with balance.
Alertness
You need to hold your head up and look out a few yards ahead of you so there's no stepping in large cracks or debris.
Consistency
Commit to a walking schedule you can actually keep.
Pace
Walk at a comfortable pace. We can often start exercise and become over confident, then we are hurting and lose days of walking.
Footwear
Absolutely crucial is selecting the right walking shoes for you.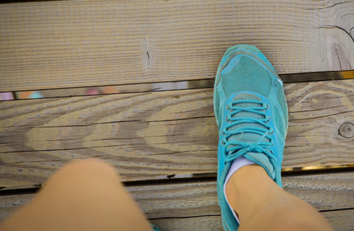 The right footwear makes all the difference
Companions
If you enjoy conversations with others while you walk, be sure you don't lose your pace and alertness.
Delta Hawaii: The Perfect Community to Walk and Enjoy
Delta Hawaii offers a unique lifestyle for active adults 55+. There are lovely home designs available to align with your personal touch.

Beautiful surroundings will enhance daily walking
Your mind and body will enjoy a stress-free life.  Contact us today to learn more, while the opportunities remain available.
875 Stoneman Avenue, Pittsburg, CA 94565   925-439-9010