Yes you can grow "indoor veggies."
In previous posts we suggested a number of ways to enjoy indoor plants and exploring indoor gardens with you. If you ventured out with those you might what to go a step beyond and grow some of your own vegetables! What could be fresher or more satisfying than eating something you've grown and nurtured yourself!
The good news is, all you need is a window or two that are exposed to the sun. With that said you can get into growing your own vegetables in a window.
Here are a few basics to keep in mind:
Pots or containers with good drainage
Good quality potting soil
Consistent and proper watering
Plenty of sunlight (but not so direct that they overheat)
Warm temperature
Away from drafts and heat vents
The amount of sun is dependent on the type of veggie you want to grow. You can find more information on that by asking the people from whom you purchase seeds or plants. If you use indoor plant boxes instead of window settings you can use grow lights very effectively.
Start with the most often enjoyed veggies:
If you are new to this it may be best to start with one vegetable first. How about lettuce! There's nothing like the taste of fresh greens. And lettuce is a mainstay. Chose the space for your lettuce.  Select flat, shallow containers that provide good drainage. You will need a planting soil that's made for starting seeds.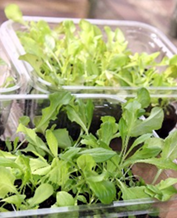 Seeding and types of lettuce:
Obviously, some lettuce varieties are better suited for growing indoors so check with the garden shop. To begin planting, moisten the soil and then fill the container with about 3-4" of mix. Spread the seeds about an inch apart and cover them in a thin layer of soil. Place your containers on a tray to catch excess water. Use a plastic wrap or lid to maintain moisture. Once sprouts appear, remove the top and use scissors to thin the seedlings to about an inch apart. Once your tiny plants have their first set of true leaves, start feeding them with a liquid fertilizer,
In about three to four weeks, indoor baby lettuce should be around 4" inches tall and ready to harvest. Because lettuce is perishable, cut only what you need. When the harvest is complete, plant another set of seeds.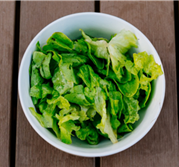 There's many ways to grow
It's time for you to discover the unrivaled location, affordability, activities and home value that set Delta Hawaii apart from typical active adult communities in northern California.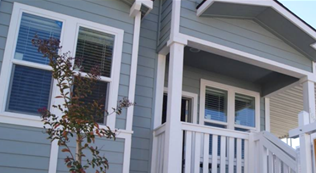 Beauty can be practical.
Living at Delta Hawaii 55+ community provides you with the perfect blend of beauty, convenience, and comfort; the right combination to grow a lifestyle that suits you. Choose from a variety of home styles at Delta Hawaii. Why not look into this today and plan for tomorrow! Learn how homeowners are saving significant money and overhead while enjoying life.
875 Stoneman Avenue, Pittsburg, CA 94565   925-439-9010