What's Your Slice?
Don't laugh, but I want to talk briefly about sliced bread! Slice thickness depends on what the sandwich holds. If you're making a Monte Cristo, you're dealing with sliced turkey, ham, eggs, butter, powdered sugar, Gruyère or Swiss cheese and Dijon mustard. There's no way all the weight and wet will hold up between two thin slices. Nope, you need thick, hearty slices. Plus, the sandwich needs to be cooked. That's a lot to ask of two thin slices. Proper slicing requires a bread knife perfectly serrated for a clean edged slice. Having the bakery slice a loaf of bread for us is terrible! What's more, that bread slicing machine cuts every slice the same thickness. Now you have to use the same diameter slice for whatever you eat. The indignity of a thin slice trying to hold together a heftier super fat deli sandwich is heartbreaking to watch.
This doesn't apply when grandma makes red sauce. Then you rip a chunk of Italian bread off and dip into the sauce when she isn't looking. Of course she knows but pretends you got the best of her. What could be better than that!
Delta Hawaii 55+ community: a slice of life superb.
Delta Hawaii offers the atmosphere, the home design, the low cost, the low maintenance and the atmosphere you will love. Dare we say it? It's the best thing since sliced bread. Well, it is, and you should grab a slice for yourself.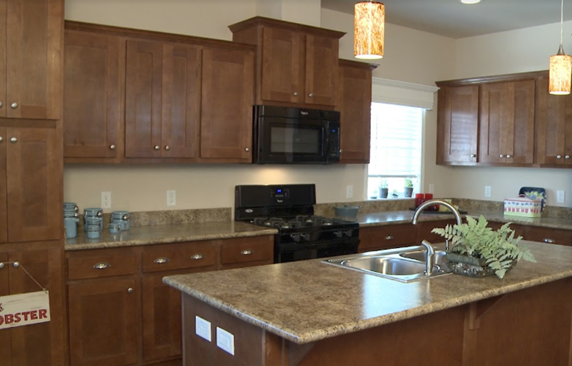 Lightheartedness aside, you really need to visit and experience this community, so call now while it's fresh on your mind.
875 Stoneman Ave, Pittsburg, CA 94565